International
marketing platform

& data integration
Web portals
CRM
Customer zones
APIS & Integration
CX, UX & Design
SLA Support
AI & DATA
Design
/ development / Support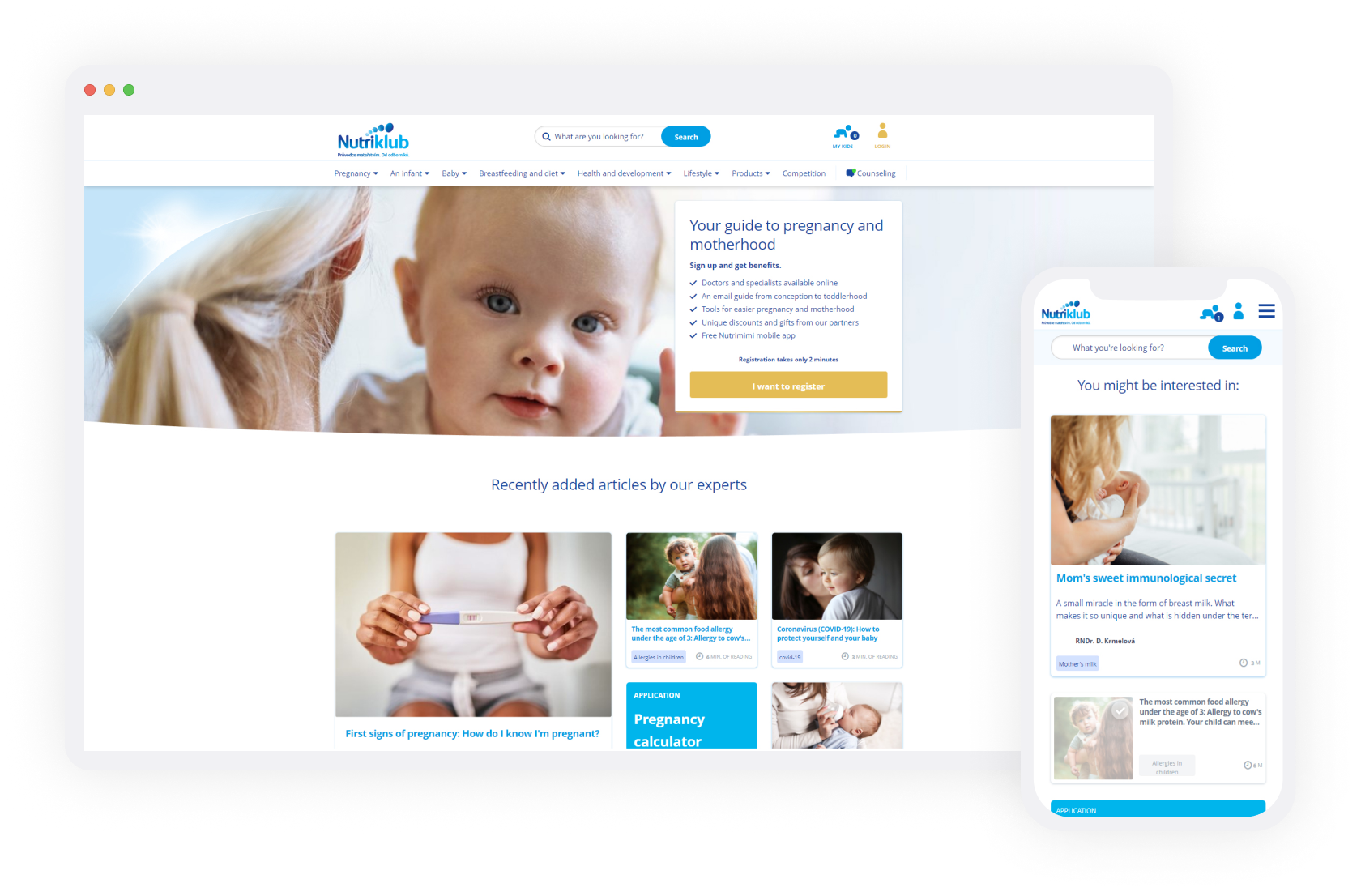 Background
Danone is a global leader with a unique health-focused portfolio in food and beverages. The Nutricia brand delivers an important part of Danone's unique, health-focused portfolio.
Challenge
Nutricia wanted to develop brand awareness among mothers and become a thought leader in the industry for children supplements. They also felt a growing demand of customers for online experience and education.
Nutriklub is multi-channel advisory ecosystem providing personalized user experience. It's target audience are mother and expecting mother, which are looking for reliable and professional source of parenting and baby nutrition advice.
Personalized customer journey according to baby's stage of development

Helpful & engagement apps like:

Baby's diary - notebook
Baby development charts
Allergy risk calculator
We have been working with Danone Nutricia on the Nutriklub project since its launch in 2010. Thanks to long-term communication, we are not only a technology provider, but a trusted partner in the development of new functions, UX, and design.

[10 years]
Specialists creating
content
[400 000+]
Satisfied mothers
and fathers
[350+]
Articles from
specialists
[25 000+]
Answered
questions
Modular ecosystem,

that is continuosly growing
Nutricia has been our client since 2011. In 2018 we started to work on a redesign of the Nurtiklub portal. We prepared a new design for the whole portal and developed a new front-end and back-end.
Besides the portal, we also programmed a new CRM system. Nutriklub is not only a portal, but also a whole ecosystem consisting of the portal, CRM, newsletters, push notification system, Exponea + other analytics tools, and a mobile application.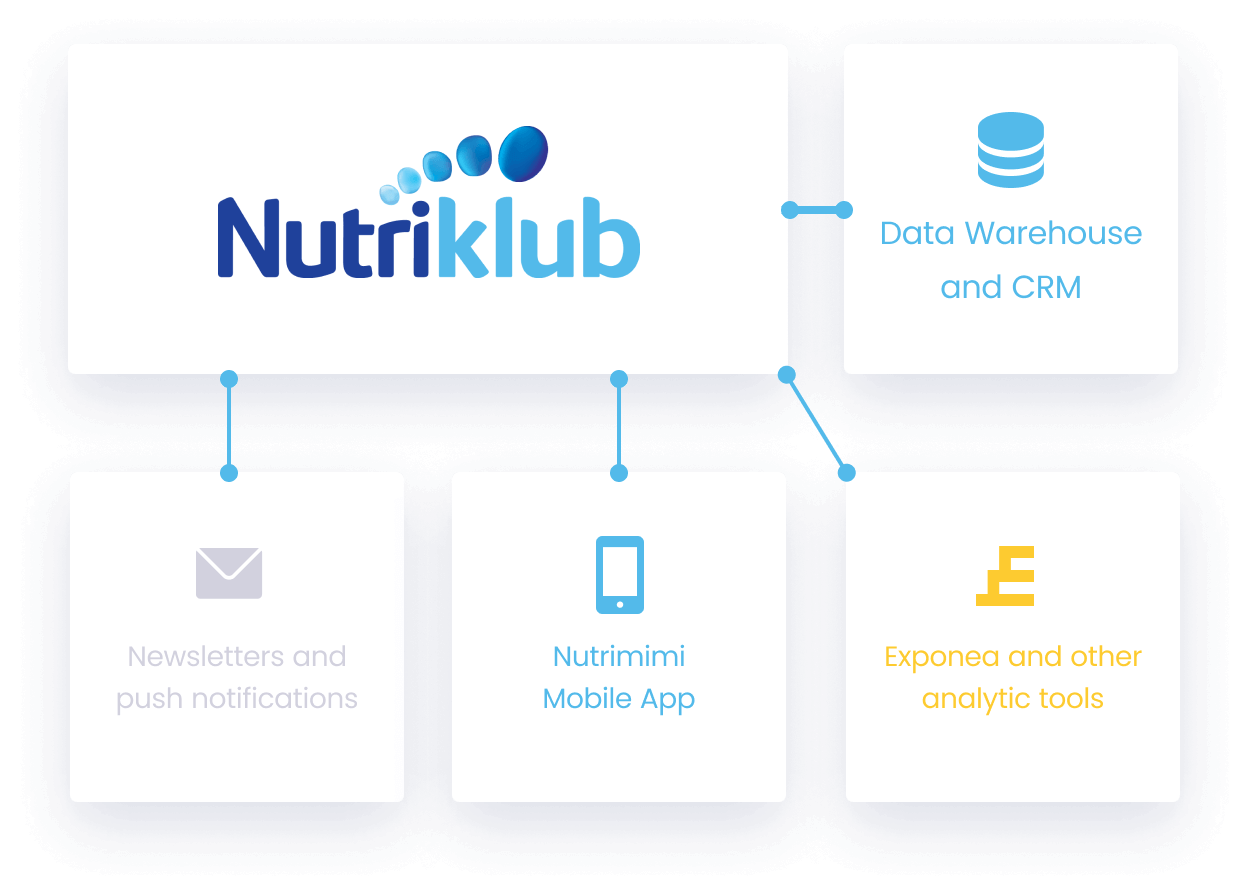 Data warehouse for Nutricia
Nutricia also had a challenge with cluttered data in silos without interoperability potential. The solution was to consolidate multiple data sources into a GDPR compliant Data Warehouse, which would enable Nutricia to innovate and build integrations with other systems in the future.
Nutriklub (web portal)

Klub Maminiek (web portal)

Nutriklub+ (mobile app)

Live Agent (service desk system)

Exponea (marketing automation)

Open for integration (REST, API, OAuth2)
Articles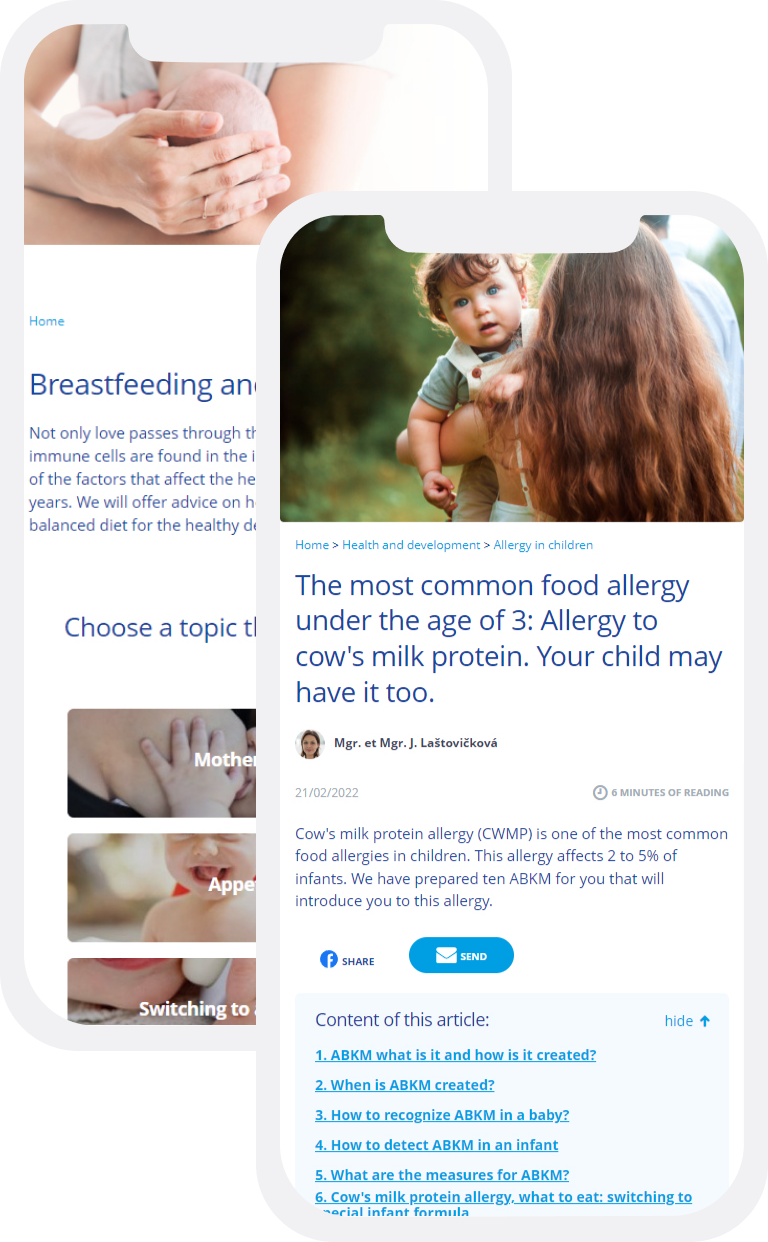 Tools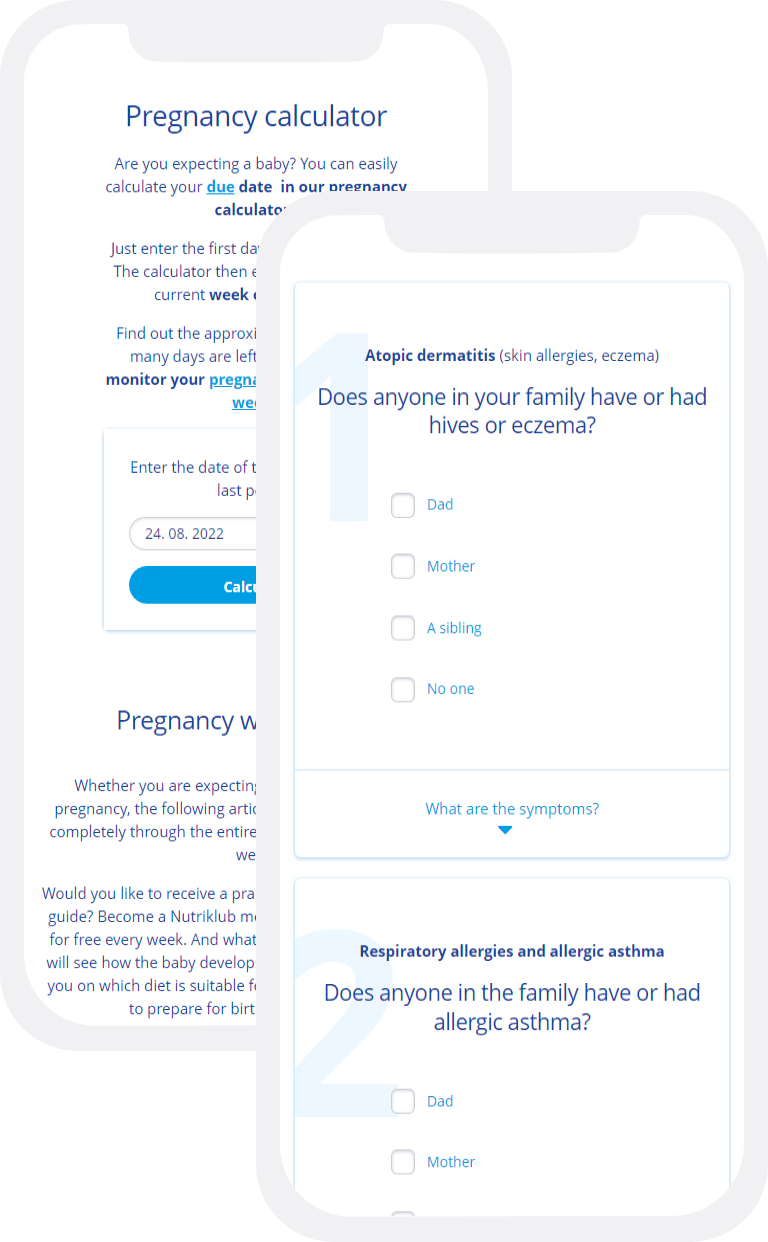 Conseling and live chat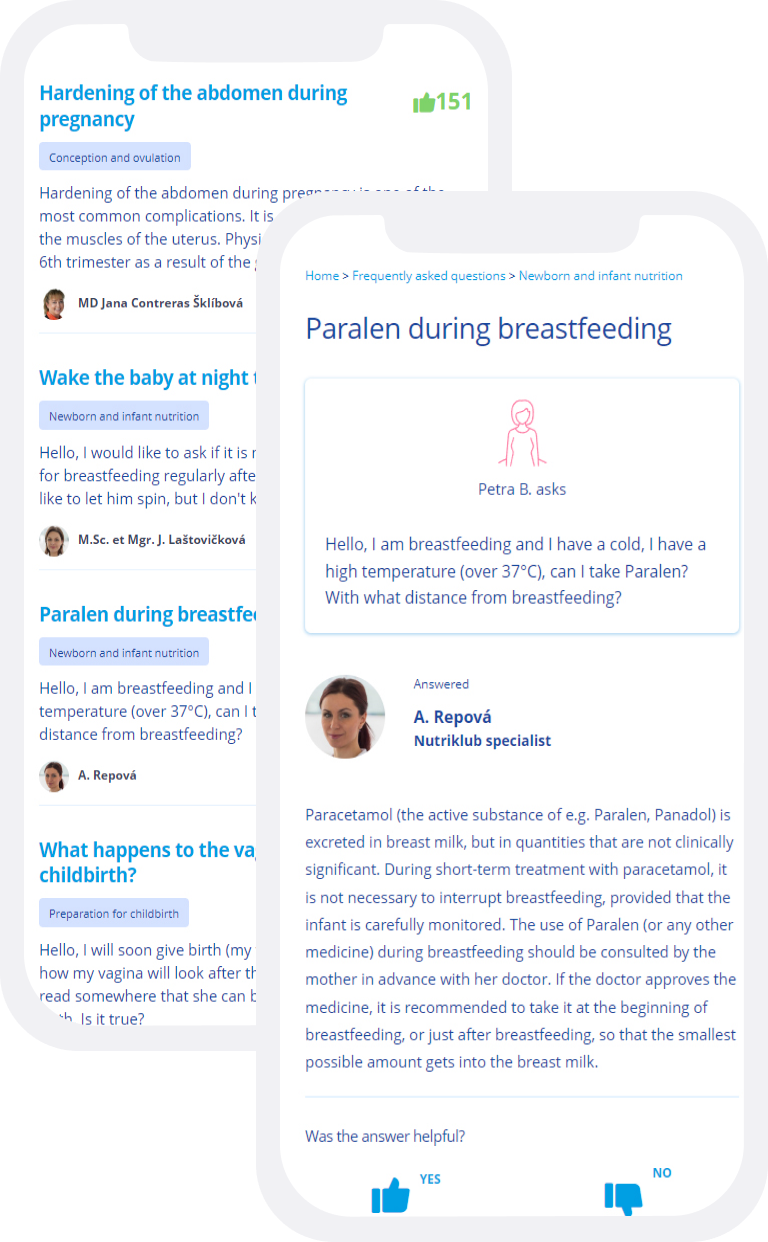 Products