UX & Design, Copywriting

Custom UX
that build brand
Web portals
CRM
Customer zone
Back-end
APIS & Integration
CX, UX & Design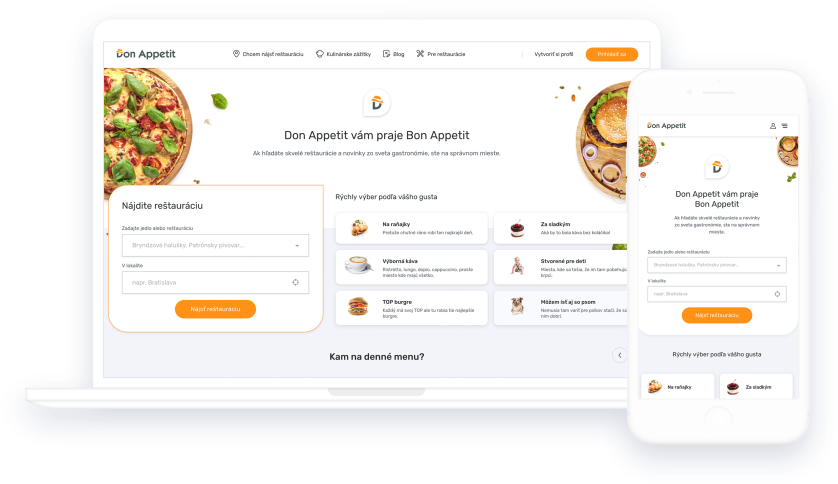 Background
UP Slovakia simplifies the dining system, motivation and compensation of employees of small and large organizations all over Slovakia.
The goal of the company is to bring employers optimal solutions in the field of social policy, motivation, stimulation and stabilizing programs, so that they will be a contribution for the employer as well as for the employee.

The past UX was not suitable for DonApetit and it didn't reflect the brand needs. The platform was difficult to use for catering, motivation, and remuneration of employees and it lacked a focus on CX.
We completely redesigned and redeveloped the frontend of the app of this complex platform including user journeys validation enhancing CX and UX. Zones for companies, employees and partners were created and the platform was integrated with core IT systems of the company.
The core of the Don Appetit project need was a very simple and straightforward UX. Our solution helps users navigate easily on the platform and find the deals and information they are looking for.
Wireframes & interactive prototypes
User journeys and personas
Cooperation with marketing and product departments.
4000 restaurants adopted the platform
We created custom online brand

with distinctive UX, design and copywriting
This entire character was developed by us, from design, and animations to the tone of voice.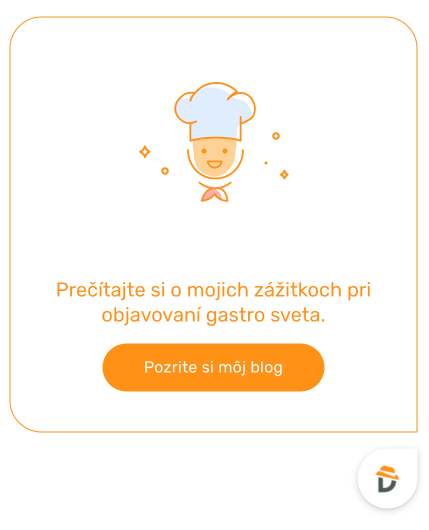 Meet Don Appetit
An important part of the new Look and Feel is the character of Don Appetit. As a real food lover, he guides the users through the whole website. He recommends culinary events, the best restaurants, and news.
We created his whole character, from design, animation and the tone of voice.
Seamless searching experience
Crucial for the experience is the search function. It searches seamlessly in diverse restaurants their menus and the results are then displayed on a map.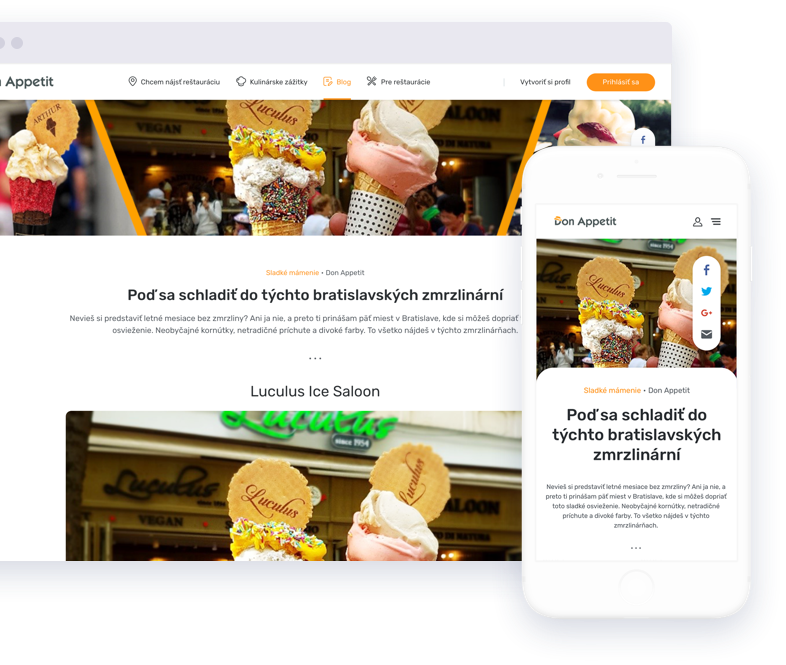 Search engine

optimized content
Don Appetit is a all in one place for foodlovers. It connects content from various sources and puts it all together. You can explore food events and news in your neighbourhood or read the latest culinary blogs.